*clears throat* Hello humans. Today, I have something important to tell you all.
*pulls out megaphone and shouts* I'M PARTICIPATING IN ARO ACE APRIL!!!!
Aro Ace April is being hosted by these two lovely people, Ellie @ faerieontheshelves and Imi @ Imi Reviews Books, both of whom also hosted F/F February, which challenged people to read books that had f/f romances! With their newest challenge, Aro Ace April, they're encouraging people to read books that feature "aromantic, asexual and a-spec characters"! This is a challenge that made me very very happy, for reasons that are dear to me, and I can't wait to participate!
To find out more about this challenge, see Ellie's post where she announces it and the bingo and social media challenges that go along with it. I'm personally not participating in the bingo or social media challenges, but you all should if you sign up! (There may or may not be a giveaway involved…😏) You all should also check out Ellie's list of books with a-spec characters.
After checking out a book from my local library and rummaging through my own shelves, I found a number of books that qualify for this challenge. Here's to hoping I can read all of them!
Every Heart a Doorway (Wayward Children #1) by Seanan McGuire
Everyone seems to love this series, which was why I became intrigued by it. My need to read it was sealed after discovering it had an a-spec character and had extreme Alice in Wonderland vibes. (What more can you ask for in a book?)
It's a very short book – a novella, actually – so I don't think I'll have any trouble at all finishing it. Except I probably just jinxed myself by saying that. 😂
Let's Talk About Love by Claire Kann
The one-liner on the cover literally says "Alice is about to ace this whole dating thing." And 😂 😂 😂 😂, I can't. I'm happy and dying from laughter at the same time. Whatever publicist came up with that line is a genius.
Alice – the main character – is black, likes boys and girls, and is ace, so needless to say, this book has a lot of important rep. She also apparently works at the library, which is a dream job right there and shows she has excellent taste. I have feeling I'm going to like her.
Summer Bird Blue by Akemi Dawn Bowman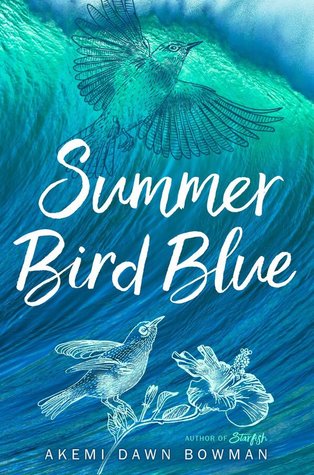 Look at how. Effing. Gorgeous. This cover is. I love it so much and I want to frame it and put it on my wall so I can look at it every day and admire how beautiful and ethereal it is. I need to look up the artist later. *makes a mental note, knowing full well she'll forget*
This book main character, Rumi, questions her identity throughout the book and though she identifies somewhere on the a-spec, she hasn't taken any labels for herself yet. (This is what I understood from the reviews I've seen, at least.)
Once & Future (Once & Future #1) by Amy Rose Capetta and Cori McCarthy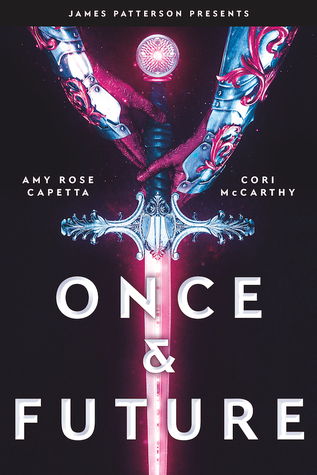 I've actually started reading this book, and so far…I'm liking it? I love the diversity of the characters – seriously, all the rep is amazing and sob-worthy – but…I dunno. I'm probably going to write a review for this, so stay tuned for that.
One of the side characters is ace in this book, though I haven't gotten to the part where it is mentioned yet. (I only know this from reviews.) I'm hoping to finish this book today though, but I know that I'll have most definitely finished this by the time this post goes up.
And that concludes my Aro Ace April TBR! I do have another book featuring and a-spec character – Radio Silence by Alice Oseman – but I don't think I'll have time to get to it this month, and I'd prefer to read it after all my exams so I can enjoy it without feeling stressed.
Anyway, that's all for today lovelies! Hope you all have a good rest of your day (or night)!