Hello! I'm back!
Just so you know, my silence for the last couple of days is because I read King of Scars. And I loved it!!
Liked it?? I originally gave it a 5-star rating, but I'm probably going to be bumping it down to 4 because in retrospect, there were a few problems with pacing and the plot was kind of…not focused. BUT THAT ENDING. WOWOWOW. I need the next book, ASAP.
Anyway, let's get to the actual topic of the post: my February TBR! This is a tentative TBR – definitely not set in stone – but they're books I'd like to read this month. And they're based off a couple challenges taking place!
I've already announced that I'm participating in #YARC2019 and set a goal to get the Bengali tiger (read 50+ books by Asian authors), but I found other interesting challenges: F/F February and #SapphicAThon.
F/F February is hosted by Imi and Ellie, and the goal is to read more books with F/F romances in them during the month of February. It seemed like the perfect alternative to #SapphicAThon, which I really wanted to participate in…but I thought you had to do the challenges to participate, which involved reading 7 books in 7 seven days!!
I'm not that fast a reader, so I couldn't see myself being able to complete the challenge. So I decided not to participate. But then I found out that you didn't have to do the challenges and that you didn't have to read 7 books in 7 days! You could read as many books as you wanted to!
Of course, in typical Serena fashion, I found out after #SapphicAThon started. 😦 So no chance of doing it now. And participating in F/F February…I don't think I can do the challenges (which, as far as I can tell, seem to be required). So I'm not going to be officially participating in either, but I'm going to be basing my TBR for this month around the challenges and putting my own spin on it!
What that basically means is I'm going to be reading a lot books with sapphic characters this month. That doesn't mean that there's going to be an F/F romance. It means there are going to be girls who like girls in the books I read.
So without further ado:
THE F/F FEBRUARY- AND #SAPPHICATHON-INSPIRED TBR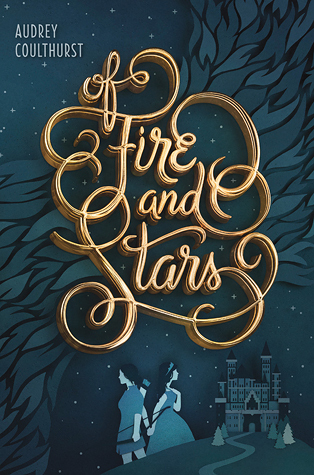 ---
Of Fire and Stars (Of Fire and Stars #1) by Audrey Coulthurst
I've already checked this out! And while reviews for it are…not so promising, I'm cautiously optimistic for this. The premise sounds interesting and the reviews for Inkmistress (another book by the author) are amazing.
It sounds so cute. And the cover is adorable!! So pretty.
---
Rock and Riot by Chelsey Furedi
This is for free right here! It's a webcomic that has amazing reviews – I kid you not, all the volumes have above a 4.5-star average rating. And while it's a little long – at least it is for me, because I'm very slow with graphic novels – I'm again cautiously excited for this!
The art style also looks very pleasing. Can't wait to read it. 🙂
---
Waiting on a Bright Moon by J. Y. Yang
Click here to read this novella online!
This actually works for both YARC2019 and my sapphic TBR! So yay! Two birds with one stone.
But…I actually started this one and it's…not as captivating as the cover, which is gorgeous.
---
In the Vanishers' Palace by Aliette de Bodard
Another book that qualifies for YARC2019!! I'm on a roll!!
This is a f/f retelling of Beauty and the Beast. I'm not sure if I'll be able to get this this month – I'm trying to get it in my birthday book haul – but I might not be able to. Hopefully I will though!
---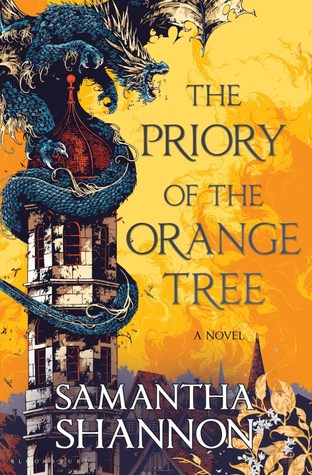 The Priory of the Orange Tree by Samantha Shannon
It…has dragons!! And…it has an f/f romance!! *ugly sobs*
I can't wait until Feb. 26th to buy this! I need it now!!!
NOW I SAY!!!
---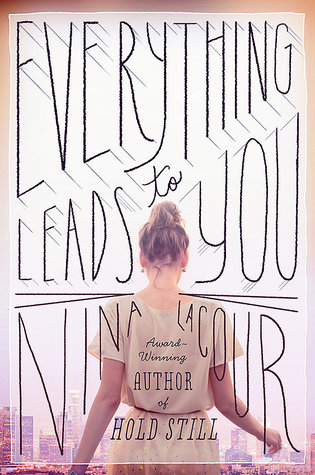 Everything Leads to You by Nina LaCour
I have this on hold, so it should be in my hands soon!
This author…I've read another book by her, We Are Okay, and I liked it! Although the romance…confused me? I hope I like this book though.
---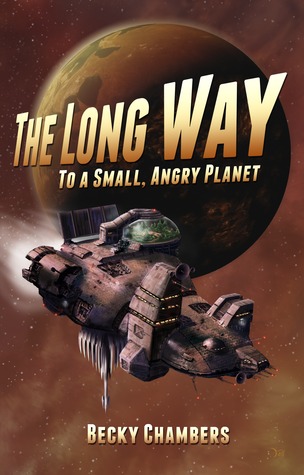 The Long Way to a Small, Angry Planet by Becky Chambers
I've heard nothing but good things about this book, so I. AM. READY. Also, it's set in space. SO I. AM. DOUBLE-READY.
I am not a fan of the cover though.
---
Annie on My Mind by Nancy Garden
I have heard the term "lesbian classic" used to describe this book. So of course I'm reading it.
Is it going to be devastating though? The cover seems like it promises a devastating story, and I'm getting kind of scared.
---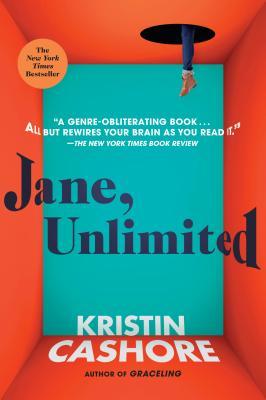 Jane, Unlimited by Kristin Cashore
I have this book! I bought it during my Christmas book haul because I heard their was an f/f romance in it!
And then I didn't read it. I'm getting predictable.
---
Girl Made of Stars by Ashley Herring Blake
I also got this book during my Christmas book haul. And I also didn't read it.
Except…I did start on this at the beginning of January. But I didn't get that far into it. The beginning was really heavy, I was not ready to read that yet. But I am now.
---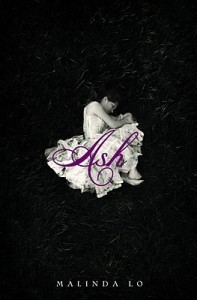 Ash by Malinda Lo
This is a lesbian retelling of Cinderella, one of Past-Me's favorite movies! Seriously, when I was a kid I used to watch the movie all the time.
Now…I don't like it as much, but it does hold some sentimental value. Also, this book qualifies for YARC too!!
---
Huntress by Malinda Lo
I think – *think* – this is the companion novel to Ash? Gimme a second.
Okay, I just looked through the synopsis and apparently it's the prequel to Ash. But you don't have to read it before you read Ash.
---
Inkmistress (Of Fire and Stars #0.5) by Audrey Coulthurst
This is the aforementioned Inkmistress! *sighs* The cover is gorgeous! I can't wait to get my hands on this.
Also, the good reviews! Are so promising!
---
I'm going to stop here with the Sapphic TBR because the likelihood of me being able to finish this is already pretty low, since I'm a slow reader. But I wanted to give myself options and a lot of books to read, so this is the result of all my research.
Now, I do have another challenge to keep in mind. YARC. So I'm also going to be reading books for it this month too.
THE YARC2019-INSPIRED TBR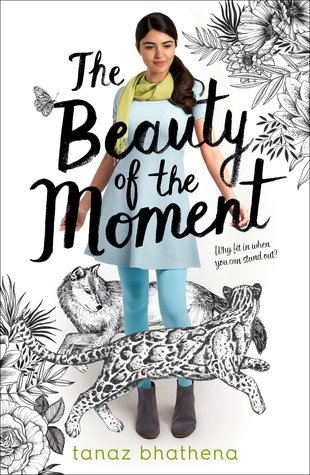 ---
The Beauty of the Moment by Tanaz Bhathena
I'm crying because Susan (the main character) is Indian! And this is a story about her falling in love with the Bad Boy!
Which, yeah, I kind of have a love-hate relationship with the trope. (It's kind of overused, in my opinion, but it's so fun to read about.) But the fact that an ASIAN AUTHOR is employing the trope in her book about ASIAN CHARACTERS is amazing and makes me warm inside.
---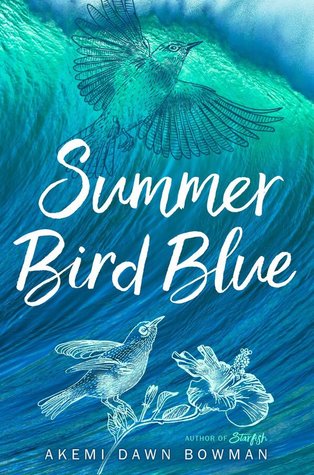 Summer Bird Blue by Akemi Dawn Bowman
A book by an Asian author about an Asian aro-ace character, I'm not crying, you are.
I found out about this book a while back but I couldn't get it because the bookstore near me doesn't have it! But I'm hopefully going to get it in my first Book Depository order this month, so I'll finally be able to hold it and cry over it. Because ace-rep makes my ace-self sing.
---
The Weight of Our Sky by Hanna Alkaf
It's a historical fiction novel about the "race riots in 1969 Kuala Lumpur, Malaysia." And it releases this Tuesday, Feb. 5th.
*squeals*
And all my favorite bloggers love this book too, so I know I'm going to adore it.
---
So these are my ambitious plans for this month! Is anyone else planning on reading some of the books in this post? Or has anyone already read them? I'd love to hear what you thought of them!