I saw a lot of people making lists like this, so I decided to do one too! And honestly, I need to do one. A list like this will remind me of the releases I'm hoping to read this year, so I actually, you know, read them.
You guys. There are so many new books coming out this year! And a lot of them sound so amazing! I look at them and I start salivating because I'm weird but also because my fingers are itching to grab a hold of them and I NEED THEM NOW PLEASE GIMME.
Me @ time: Hurry up so my books can be here already and I can buy them!
Also me @ myself: Uh, you know you got no money, right?
The perpetual conflict between me, money, and the clock continues. Of course, the books always win in the end, which depresses my wallet, but what can you do?
Right. You can always make a list of more books you want and depress your wallet even further. Which is what I'll be doing!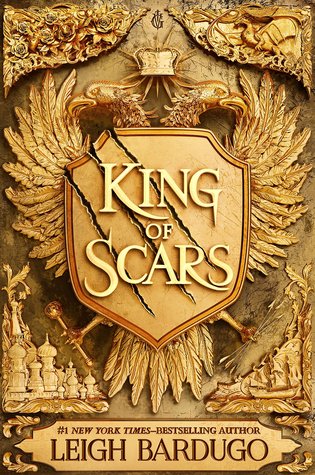 ---
King of Scars (Nikolai Duology #1) by Leigh Bardugo
Release Date: January 29th
I cannot articulate just how excited I am for this one! Also, I fangirled over Six of Crows just today with a friend of mine, which has gotten me even more excited!
But you know what I haven't done? Read the entire Grishaverse trilogy. Hehe. Whoops. I just…couldn't. It wasn't my cup of tea. So it looks like I'm going into this book blind.
---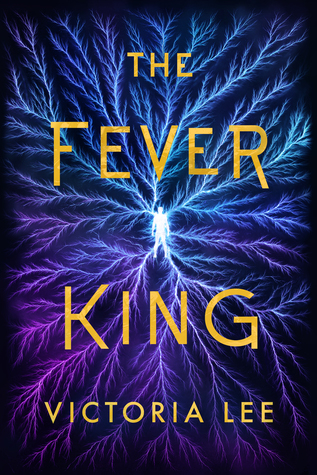 The Fever King (Feverwake #1) by Victoria Lee
Release Date: March 1st
Ya, I need this. Right now. It's the fantasy book that I need in my life to light up the cold dead marble that is my heart.
Also, one of my favorite reviewers gave this book a glowing review, and it made me so excited for it.
---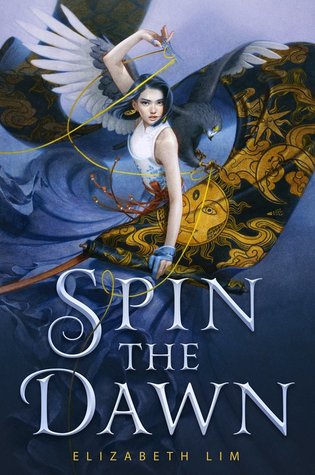 Spin the Dawn (The Blood of Stars #1) by Elizabeth Lim
Release Date: July 30th
It's a Mulan retelling. That alone is enough to make me sprint to the nearest bookstore (Barnes & Nobles, I love you), grab this from the shelves, and buy it while swooning over the gorgeous cover.
Except I have to wait. UNTIL JU-LY.
Why? Do I have to wait? AHHHHHH.
---
We Hunt the Flame (Sands of Arawiya #1) by Hafsah Faizal
Release Date: May 14th
Life is so unfair. The best books seem to be the farthest off.Spin The one above…and now this one.
It also appears this is the year of gorgeous covers, because daaay-mn.
---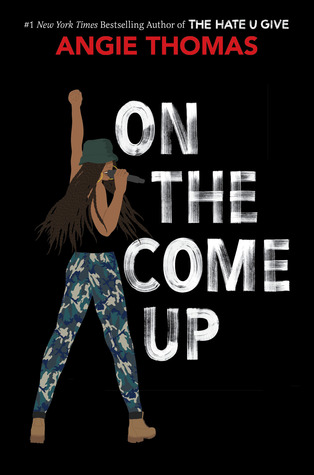 On the Come Up by Angie Thomas
Release Date: February 5th
If you haven't heard of The Hate You Give, then frankly, you've been living under a rock. The book has been on the New York Times bestseller list for 98 weeks now. Which, wow. That's a seriously impressive feat.
Anyway, this is the next book by the author of THUG, and it's hopefully going to be great! I can't wait for it!
---
Aru Shah and the Song of Death (Pandava Quartet #2) by Roshani Chokshi
Release Date: April 16th
This series has come to mean a lot to me in general (and I've literally only read the first book, haha). I really wish I had this series when I was younger – seeing an Indian girl being the hero would've really meant a lot to me, an Indian girl myself.
But this series is here now, and it's amazing. The first book is one of my all-time favorites, and I know this book won't disappoint.
---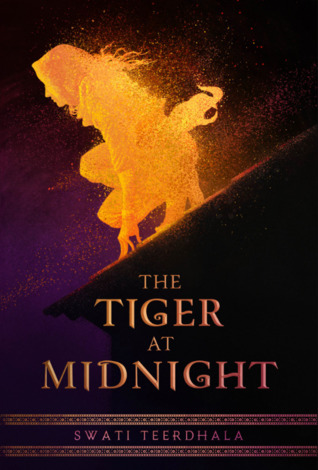 The Tiger at Midnight (The Tiger at Midnight Trilogy #1) by Swati Teerdhala
Release Date: April 23rd
Speaking of Indian rep, this book! Has an Indian girl in it too! And she's a FRIGGIN ASSASIN.
Yeah, I need this in my life right now. So if any of you know how to get this before it comes out…
---
That's it! For now, anyway. I'll probably be adding more to the list because I love adding books to my TBR.
Have a good day everyone!